NimbleSET
Desktop License
Nimble Bundle
NimbleSET + NimbleText Desktop Licenses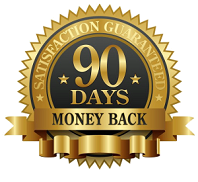 RISK FREE If you change your mind or are unhappy with NimbleSET or NimbleText for any reason within the first 90 days, we will refund your money and apologise for the inconvenience.
Purchases are via PayPal. You don't need an account, just an email address and a credit card number. Orders are processed immediately and the license key is delivered by e-mail, and shown onscreen immediately.
Why buy?
By purchasing a license you unlock the professional features and enable ongoing development.
Upgrade Protection
After purchase, you will receive all minor upgrades for free (e.g. version 2.5 to version 2.6)
Premium Email Support
If you have any problems, concerns or suggestions, don't hesitate to email Support@NimbleText.com. In most cases we respond within hours, often within minutes.
One License - Install On Many Computers
Many people use NimbleSET on their work computer, home computer, laptop and several VMs. We respect that. When you purchase a license, we license you to use NimbleSET, on whatever computers you use. An individual only needs one license for all their own use. We know you won't cheat us. The same applies to NimbleText.
If you need a license for two people (or more) then press the 'Buy Now' button and set the 'Quantity' equal to the number of people who need licenses.
What happens when I buy?
We email you a special unique code within seconds with instructions on exactly what to do.
Inside NimbleSET (which you should have downloaded by now) you'll select "Register" from the "Help" menu and paste your unique code. Presto! The professional features are unlocked.
Repeat this process on all your computers, using the same unique code.
What are you waiting for?
You owe it to your professional productivity to acquire a NimbleSET license right this minute.