Your download should begin automatically. Didn't work? Click here to begin immediately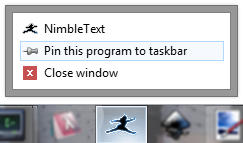 Don't forget to "Pin" NimbleText to the taskbar.
Run NimbleText.exe
Right click on the NimbleText icon
Click "Pin this program To taskbar"
Hey Presto! Done!
That way it will be close at hand whenever a pesky text wrangling job pops us.
Need help getting started?
There's a lot of help and examples with NimbleText.
A great companion to NimbleText is NimbleSET!
Download NimbleSET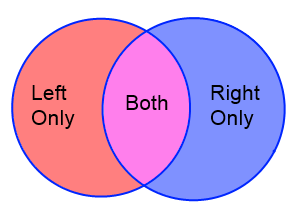 Download it or read more about NimbleSET.